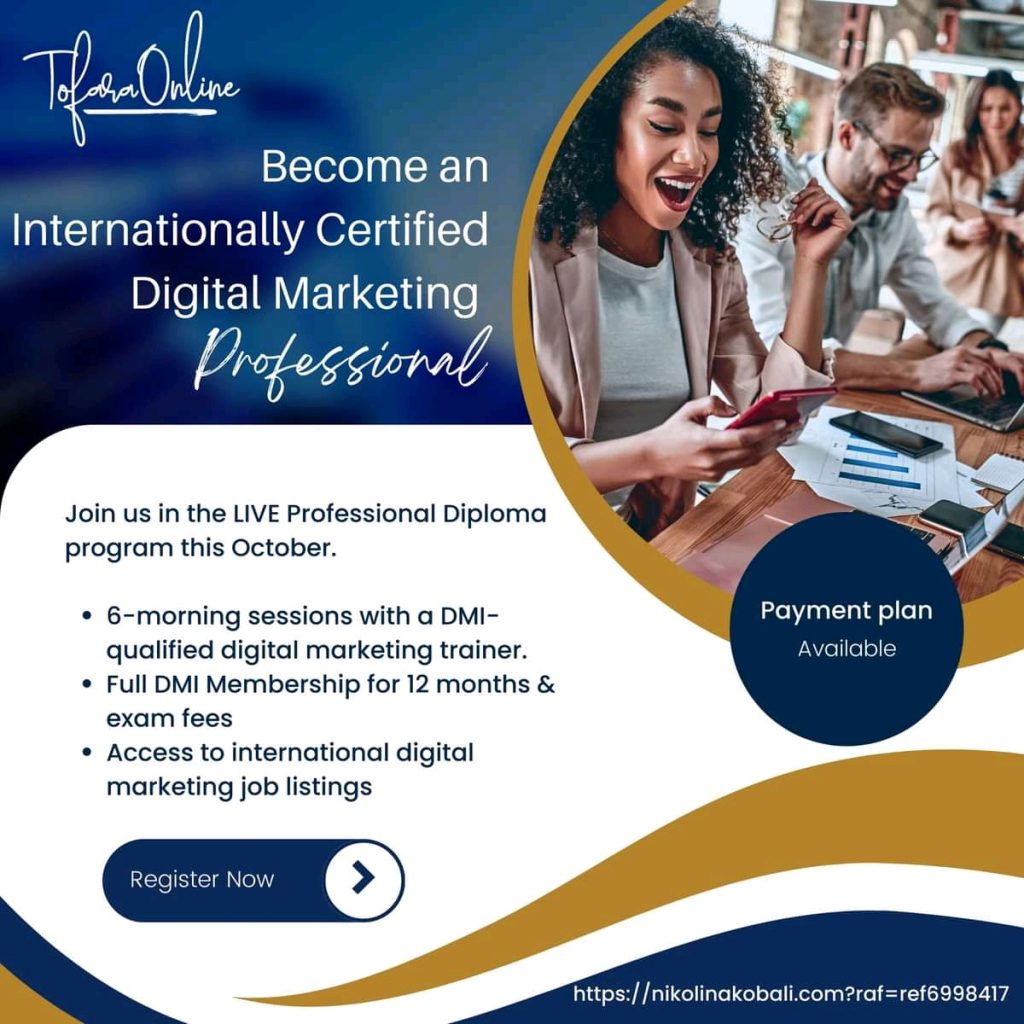 I am a Certified Digital Marketing Professional and I am looking for people who are ready to become internationally certified digital marketing professionals too.
Join the LIVE Professional Diploma program this October. Your Trainer will be Kobali Nikolina (MPH, CDMP) , the Digital Marketing Institute Platinum Partner in Zimbabwe
What is included:
🎯 6-morning sessions with a DMI-qualified digital marketing trainer.
🎯 24/7 access to online, on-demand course content plus quizzes & practical exercises.
🎯 Full DMI Membership for 12 months & exam fees.
🎯 Access to international digital marketing job listings
🎯 Payment plans are available
See full details on the below link or DM me directly.