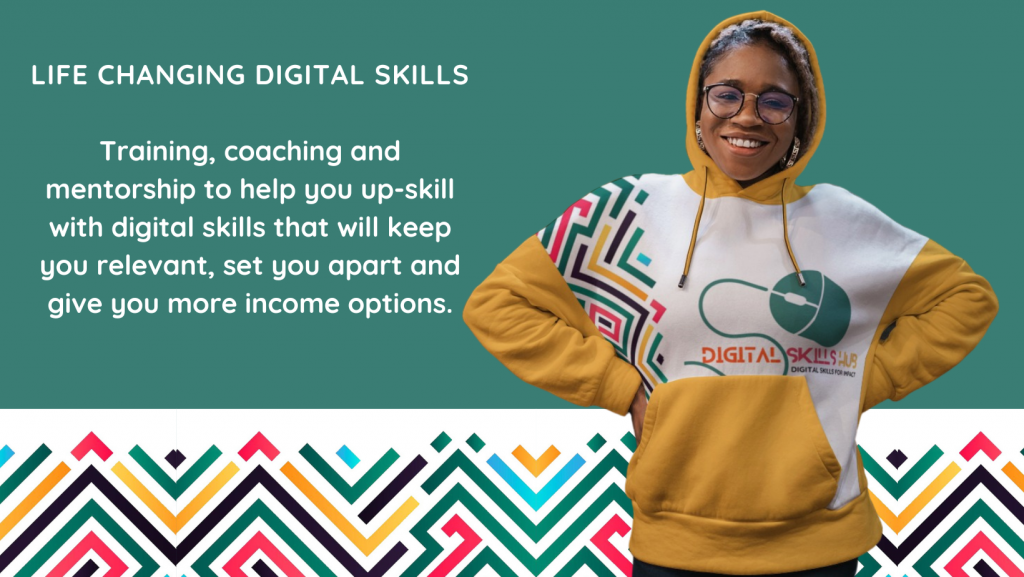 Set yourself up for success
Are you a professional and looking for a way to upskill so you remain relevant in this Digital Age?
Do you feel like you can do more with your life but can't seem to get beyond a certain point?
Do you feel stuck with a lot of potential?
Do you have a plan on how to stand out where it seems like it is crowded?
The Digital Skills Incubation program goes beyond mentorship and coaching but also builds capacity for you to earn and monetize. The coaches and mentors have practical experience in this field and have made it into careers.
Program details
The objective is to give you extra mileage towards achieving success.
1) Four 2hour ZOOM sessions every Monday from 7pm – 9pm CAT. Replay is available.
2) Four 30 minute one-on-one sessions with the coaches for each module.
3) Assignments and assessments for each module.
Start Date: 25 July 2022
Investment: $20 / R345
For RTGS payment , we are not using any rate but we have pegged the amount to be $16250