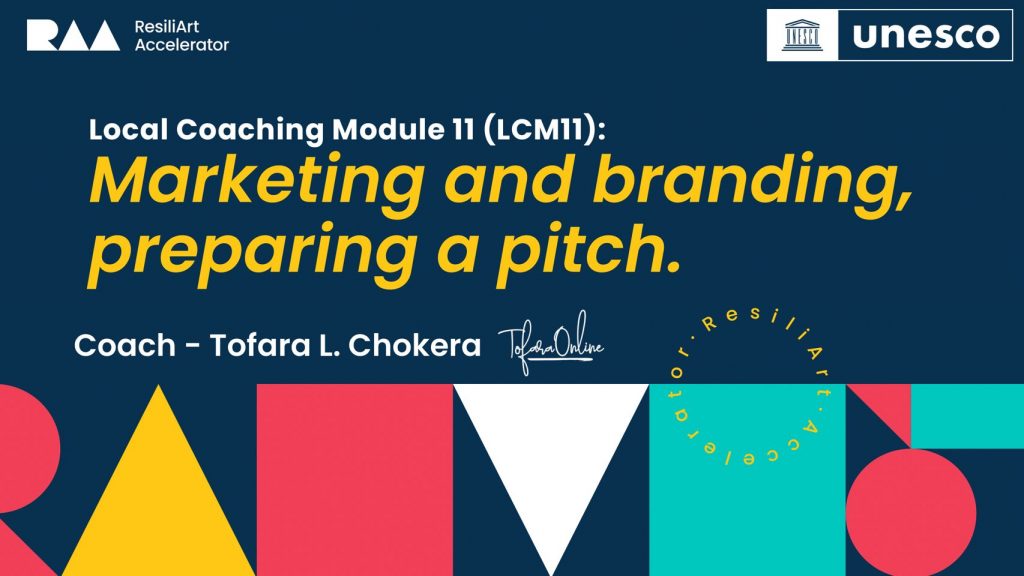 Resiliart Accelerator : Women's Creative Entrepreneurship in Zimbabwe .
Today I was coaching young women in arts on Creating Digital Marketing Plans, Branding and Preparing a pitch. The practical session on pitching their businesses made me realise we have extra ordinary talent in Zimbabwe.
The ResiliArt Accelerator responds to the existing gaps in entrepreneurial skills and desire to formalize creative businesses expressed by thousands of stakeholders during UNESCO's ResiliArt movement.It also addresses the persisting gender parity in the creative industry, further exasperated by the COVID-19 pandemic.
Upon successful execution, it not only contributes to the economic empowerment of beneficiaries, but also job creation and income generation in their wider communities.
#tofaraonline
#creativeentrepreneurship#digitalmarketing#branding#entrepreneurship#coaching#creative