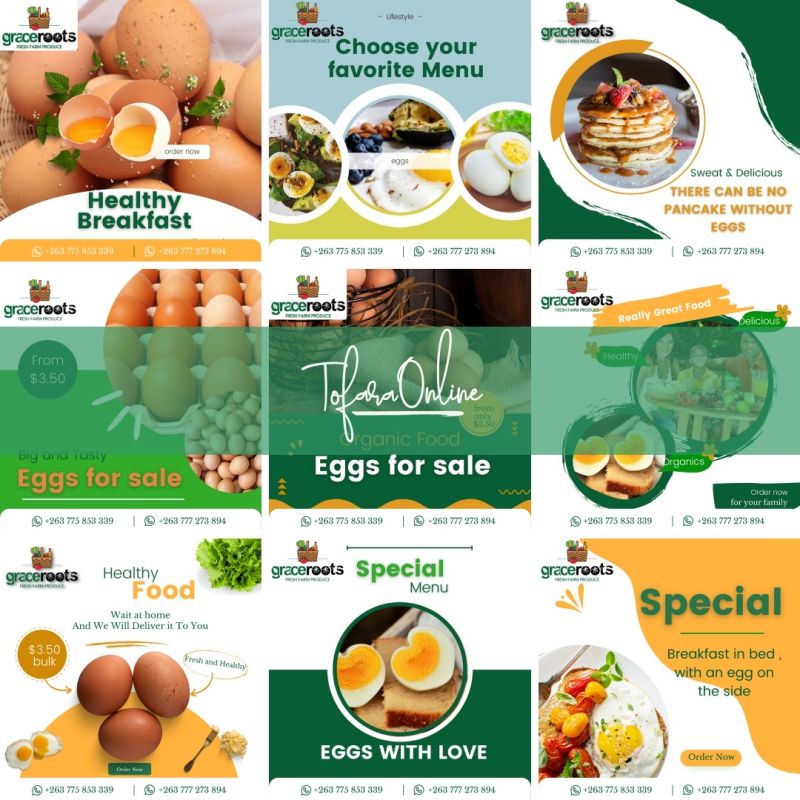 This week we worked on the Digital Marketing Packs for an SME called Graceroots. They are into poultry and horticulture.
Graceroots produces 215 crates of eggs per week and many crates of high-quality greenhouse tomatoes. With these numbers definitely, we wouldn't want the eggs and tomatoes to go bad, hence we have to make sure we drive sales online.
Do you know that you can uniquely sell your eggs and tomatoes by investing in creating content that will make people buy into your brand before they buy your products? It's important to talk about the nutritional value of eggs and tomatoes, where possible give out recipes on how to cook delicious eggs. The free and useful information about your products will help you grow your brand and create brand loyalty.
Riding on how these products are organic I have no doubt that more customers will buy the tomatoes and eggs.I can't wait to see Graceroots penetrating new markets.
Please note they are open to supplying you with eggs for resale.