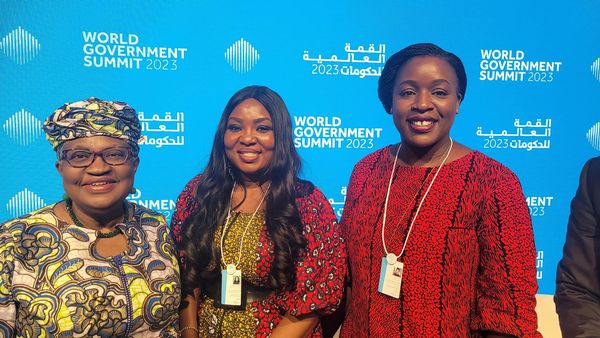 It was an honour being invited and hosted by Dr Ngozi Okonjo-Iweala at the World Government Summit – القمة العالمية للحكومات in Dubai to participate in a high-level session on digital trade transformation. Together with other Young African Digital Entrepreneurs , we had a panel discussion on "Making Digital Trade Work for All".
The goal of the session was to talk about opportunities for Africa arising from digital trade , how we are taking advantage of digital trade opportunities and above all talking about challenges we face as digital entrepreneurs and suggesting how governments can help us make digital trade a source of growth and prosperity for all.
I really had an amazing experience and I can't wait to share with you more about this discussion.