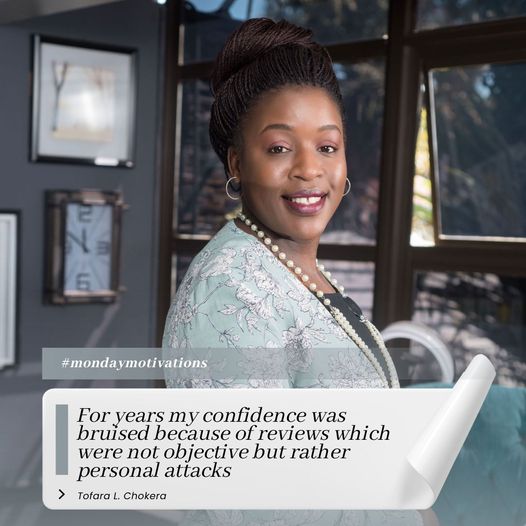 In my early career in the ICT field , I was groomed and mentored by international experts in the ICT sector. I was coming from a background which required me to learn more and I was fortunate to work with a team which made sure my IT skills are up to date and I am confident to support any system.
The standards were global . I enjoyed waking up to face my day. Were there was a skills gap identified, I would be recommended for trainings , and I saw a great shift in my knowledge and confidence in ICT and other areas of my life.
Years went by, I found myself working in a different culture ,every time we had performance reviews I dreaded. It became a time of opening wounds and having my confidence bruised over and over again. For years my confidence was bruised because of reviews which were not objective but rather personal attacks. Culture change in an organization can result in bruised confidence and unfortunately when you need the money you cannot talk about it .
After 4 years of struggle , I had to face my struggle. "This year I am not going to accept any bad reviews, I have self introspected and come to a conclusion that I am intelligent, a hardworking woman, a good performer in fact an excellent performer according to my yearly objectives. So whether you agree or not that's my position" . This was not a confrontation but rather I had to face my struggle and fears and address my bruised confidence.
On this day we had an hour long discussion with my lead, walked out of the office with ironed out issues and that was the end of bad reviews which were not objective.
We have so many people with bruised confidence in the workplace. A situation caused by people like you and me . Bruised confidence will not affect your work life only , but it will spill to affect how you relate with your family and friends.