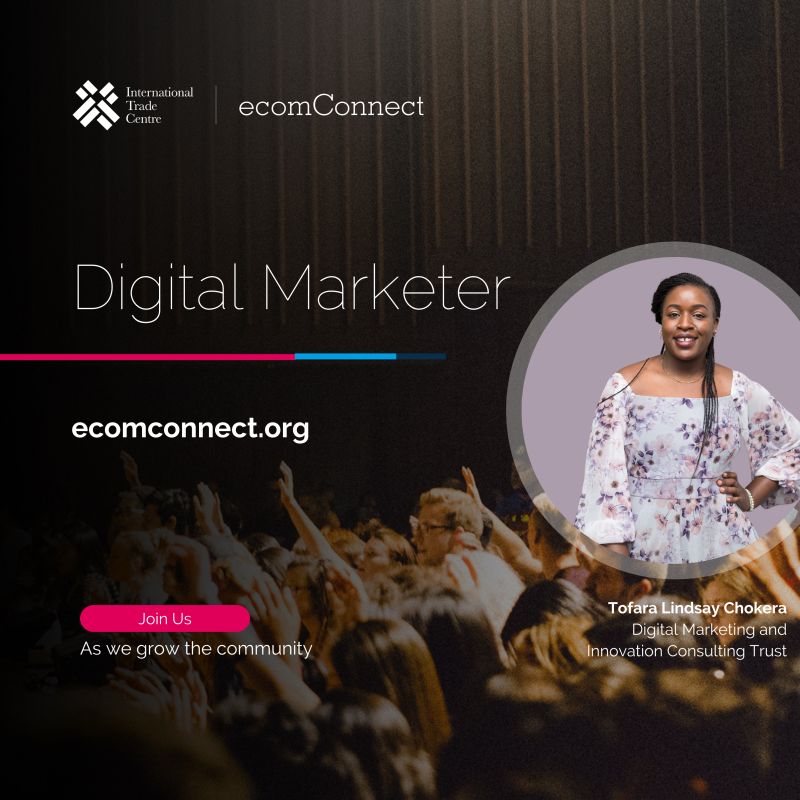 A few weeks ago I talked about opportunities in the digital marketing field. Today I and Loveness Nleya are celebrating our appointment as (Freelance) Digital Marketers to help grow ecomconnect.org a platform created by International Trade Centre (ITC) to connect entrepreneurs, organizations, and industry experts to share e-commerce solutions and access free learning resources on eCommerce.
Our Journey with ITC started when we were awarded the Digital Champions for small businesses by ITC , World Trade Organization – WTO and the International Chamber of Commerce. Among great tech companies in the world, we were the only awardees in Africa and also the smallest organization considering that other winners are chambers of commerce for nations and some have been in operation for more than 75 years.
Why am I sharing this story? Growing a brand online requires a strong desire to make an impact and serve the world. With such a post, people will jump to say wow you are making money. Having a brand that people buy into is the greatest achievement of all time. Being able to be trusted by one of the biggest organizations in the world is beyond our imagination and we cannot attach value to it.
People may not see the value in what we serve to SMEs and women when it comes to empowering them to adopt digital marketing and technology for business growth, but the global village with its Vision 2030 really understands the impact we are making in Zimbabwe and in Africa.
My desire is to see many people move away from stagnation to online business growth. My desire is to accompany small businesses in developing and least developed countries on the way to selling online by facilitating shared learning, innovative solutions, collaboration, and partnerships and this will be possible through Ecomconnect.
Concentrate on building your brand online. Opportunities will follow.
#tofaraonline#digitalmarketing#digital#ecommerce#opportunities#growth#tech#collaboration