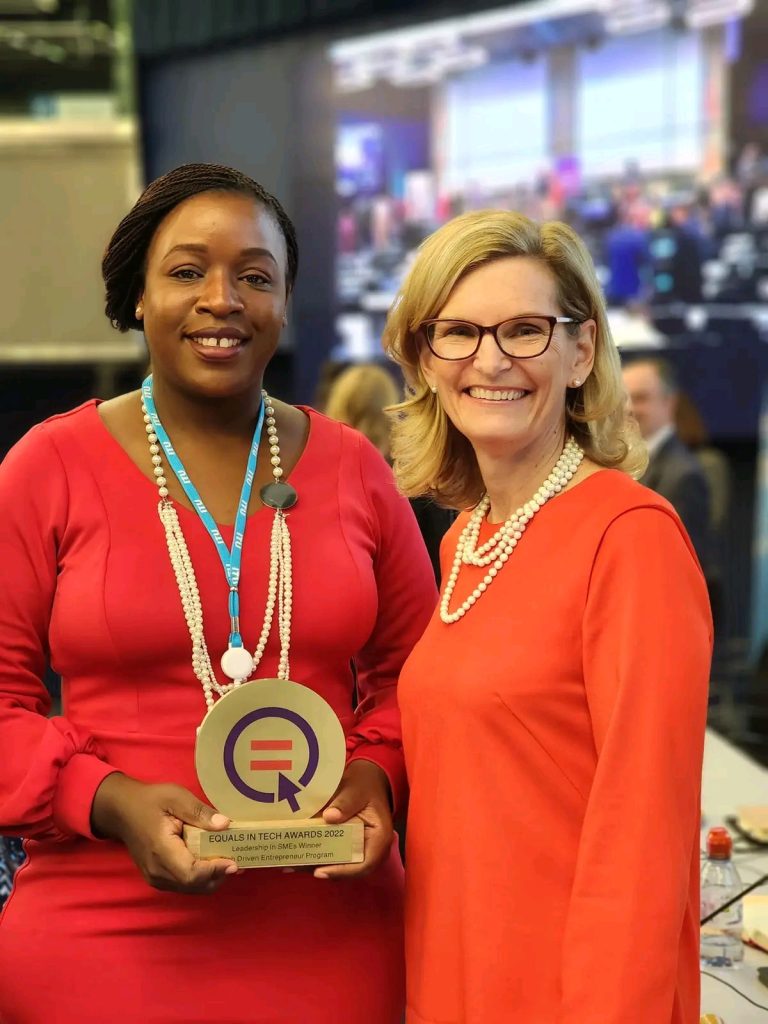 Among more than 155 nominations received by The International Telecommunication Union – ITU – Equals Hub, we have been selected as the winner for the 9th edition of the EQUALS in Tech Awards – Leadership in SME Category.
Each year, the EQUALS Global Partnership presents awards to initiatives, projects, organisations, and institutions around the world that have displayed extraordinary commitment to reducing the digital gender divide.
The Award categories reflect the structure of the EQUALS Global Partnership. They are presented to initiatives improving digital technology Access, supporting the development of STEM Skills, promoting Leadership in Technology and in Small and Medium Enterprises, as well as prioritising Research on gender digital divide for women and girls.
Zimbabwe will never be the same with digital marketing and digital skills development for women , youths and SMEs.
techdrivenentrepreneur
tofaraonline